Price -
Sale price
$59.99
Unit price
per
Sale
Sold out
Third-Party Lab Tested For Purity & Potency
Formulated By Registered Dietitians
Supported by Clinical Research
NutroMushroom's coffee alternative blend combines organic mushrooms and plants for a natural energy boost without the jitters, crash or dependency. Every sip comes with 8 functional mushrooms, adaptogens and plants that all serve an important role in energizing you on a cellular level. Conquer the day with optimal ingredients shown by science to support focus, mood, immunity, digestion, detoxification, and more! Not Coffee is formulated by Registered Dietitians and verified by third party lab tests to ensure the most important bioactive compounds are present.
Subscription details
●Save 15% + Free U.S. Shipping
●Subscriber Bonuses & Gifts
●Add or Skip Products as Needed
●Cancel Anytime
●Satisfaction Guarantee
View full details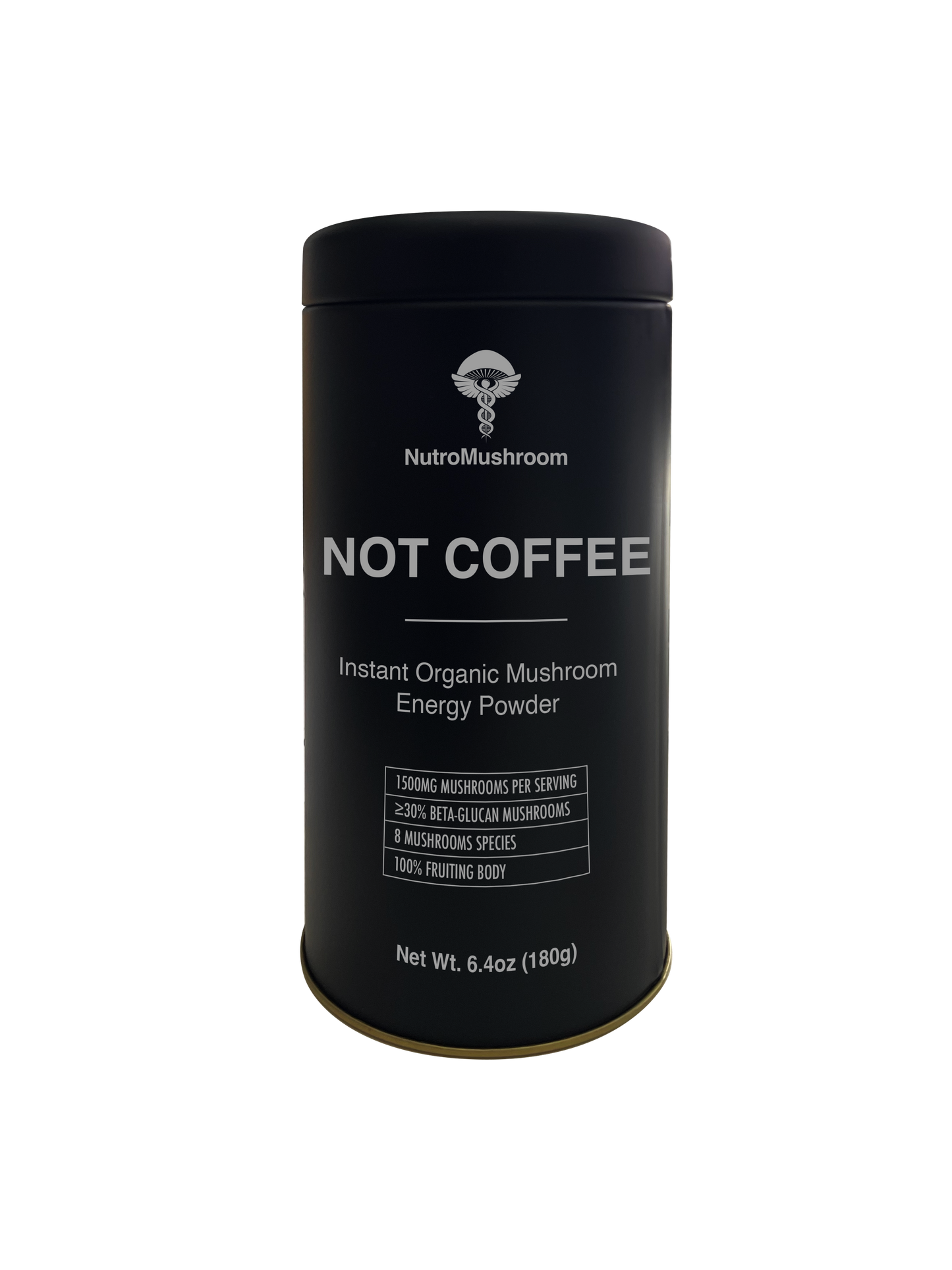 Supplement Details

Serving Size: 1 tablespoon
Servings Per Container: 30 Servings
Serving Recommendations: ½ to 2 tbs depending on desired outcome
Mushrooms Per Serving: 1,500mg
Citations
Disclaimer

These statements have not been evaluated by the Food and Drug Administration. This product is not intended to diagnose, treat, cure, or prevent any disease. Keep out of reach of children. Consult a physician if you are pregnant or nursing; have or had a medical condition, or are taking prescription drugs. If you have any adverse effects to the product, stop taking the product immediately and consult your physician.